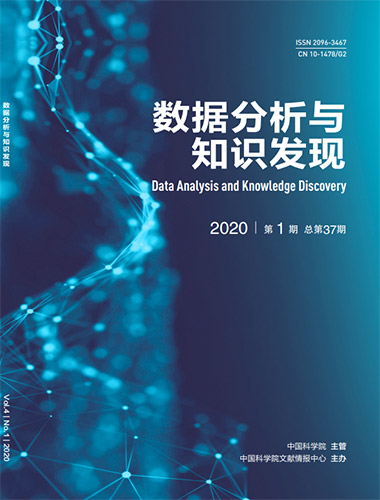 The Journal of Data Analysis and Knowledge Discovery is sponsored by the Chinese Academy of Sciences (CAS) and published by the National Science Library of
CAS. It encourages creative studies of theories and applications, as well as promotes the best practices in relevant fields. This journal's major areas of interest include:
(1) New methods and techniques based on big data mining and knowledge discovery, which include but not limited to social network analysis, technology and industry
analysis, competitive intelligence, public opinion monitoring, knowledge mapping, decision making analysis, as well as evidence-based policy analysis. This journal
welcomes studies of metadata, textual and network data, market data, social data, scientific data and multimedia data, etc.
(2) New knowledge infrastructure based on knowledge organization and sophisticated analytics, i.e. digital libraries / archives and emerging services, which include but not limited to organization, index and integration of knowledge, semantic information retrieval, linked data analysis, as well as knowledge computing driven
management, service, innovation and decision making.
(3) New methods, techniques and systems to improve scholarly communication and knowledge services based on data and knowledge technologies, which include but not limited to new media studies, mobile interactive knowledge service and management systems, new publishing service mechanism, new educational content
management and dissemination mechanism, new digital museum, and integrated interactive communication environment.