The National Science Library, Chinese Academy of Sciences (NSLC) is the research library service system of CAS as well as the National Library of Sciences in Chinese National Science and Technology Libraries (NSTL) system. Under a Board Trustees appointed by CAS, NSLC consists of a Central Library (based in Beijing, formerly the Library of CAS) and three branch libraries, respectively Lanzhou Branch Library(formerly Lanzhou Library of CAS), Chengdu Branch Library (formerly Chengdu Library of CAS), and Wuhan Branch Library(formerly Wuhan Library of CAS). It is also authorized to coordinate resource development and service provision of all institutional libraries in CAS.
NSLC functions as the national reserve library for information resources in natural sciences, inter-disciplinary fields, and high-tech fields, serving the researchers and students of CAS and researchers around the country. It also provides services in information analysis, research information management, digital library development,scientific publishing (with its 15 academic and professional journals), and promotion of sciences.
NSLC aims to be an internationally recognized professional force, with 11 members sit currently in various section standing committees of the International Federation of library Associations and Institutes (IFLA). It is also a member in Electronic Information for Libraries (EIFL), Confederation of Open Access Repositories (COAR), among others. It cooperates closely with international library community for innovation in information and knowledge services, with partners like MPG Libraries and TIB in Germany, Stanford University Library in USA, JST in Japan and KISTI in Korea.
NSLC is credited, under the auspice of CAS University, to offer master and doctoral degree programs in library and information sciences, with a yearly enrollment about 50. The library also hosts senior visiting scholars and organizes vocational training and continuing education programs. It is one of the most published and cited research organization in library and information sciences in China, and the hosting institute for the China Society of Special Libraries.
NSLC, aiming at developing a world first-class information service ability and leadership in library development in the country, strives to strengthen its resources, improve its systems, and innovate its services, to best suit its users.
National Science Library
Address: 33 Beisihuan Xilu, Zhongguancun, Beijing P.R.China
Postal Code:100190
Tel: 86-10-82626611
Fax: 86-10-82626600
Email:office@mail.las.ac.cn
Website: http://www.las.ac.cn
Chengdu Branch Library
Address: No.16. Nan'erduan, Yihuan Road, Chengdu, P. R. China
Postal Code:610041
Tel: 86-28-85224282
Fax: 86-28-85220439
Email: jh@clas.ac.cn
Website: http://www.clas.ac.cn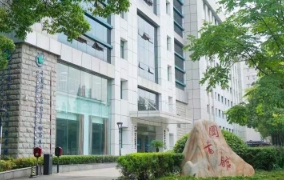 Wuhan Branch Library
Address: West 25. XiaoHongshan, Wuchang, Wuhan, Hubei, China
Postal Code: 430071
Tel: 86-27-87199089
Fax: 86-27-87199202
Email: zhbgs@mail.whlib.ac.cn
Website: http://whlib.ac.cn